Account Management
---
The COMTEK Group implements a proven recruiting process and methodology based on industry best practices.
Our Account Managers drive that process by providing a single point of contact between you, the rest of COMTEK Group's staff and a wealth of pre-screened candidates that are eager to resolve the challenges your company is facing.
Contact our Account Managers to initiate a staffing request, which outlines job requirements and skill sets, geographical location, working environment, industry vertical, business culture and more.
Once your staffing request is submitted, our Account Managers work diligently with our Candidate Recruiters to locate the best candidates for the position.

Meet our Account Managers
Layla Jennings, Senior Account Manager:
Layla Jennings moved to Dallas in 1998 to accept a position at MCI and finish her Bachelor's degree at University of Texas – Dallas. She then attended graduate school at Texas Women's University (TWU), earning two Master's degrees. In 2004, while attending TWU, Layla began working in the information technology staffing industry where she began as a recruiter and quickly moved into sales and account management. She worked as an independent recruiting consultant for several years until she joined the COMTEK Group in July of 2011.
Layla prides herself on her integrity and the relationships she builds with her clients. She loves the staffing business, loves the people and gets a great feeling of accomplishment when putting good people with good companies.
---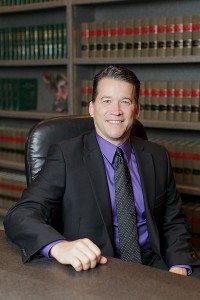 David Isenberg, Senior Account Manager:
David Isenberg has been in the recruiting business since 1985. After 10 years of physician recruitment in the healthcare delivery industry, he moved into the information technology (IT) sector and has been with COMTEK Group for 10 years. Since his transition into the IT sector, David has continued to develop his recruiting, account management and client business development expertise, while working with Fortune 500 companies as well as small and mid-size organizations. David has also spent time as a corporate recruiter; thus understanding the internal perspective of meeting corporate hiring objectives.
David takes a consultative approach in his selling; always listening to the needs of the individual candidates as well as a clients' needs and goals so as to advise both, while making an well-suited match. He operates under the philosophy of always doing the right thing, setting proper expectations and striving to exceed those expectations. David feels the most fulfilling moment in the business is facilitating the long-term relationship and bringing a candidate and client together. David enjoys playing golf and loves spending time with his wife of 30 years, Nancy, and their four amazing children.