Our Leadership
---
Carol C. Kondos has been practicing law in Texas since 1980. Together, with her brother-in-law, Daniel Kondos, they formed Kondos & Kondos Law Offices in 1984. What started out as a general practice that covered family law, criminal law and corporate law has transformed into a law firm that is strongly devoted to protecting the rights of injured people. In addition, Carol is the majority owner and adviser in COMTEK Group, a leading IT staffing and professional services company based in Richardson, Texas.
Carol grew up in Milwaukee, Wisconsin and went to college at the University of Wisconsin-Oshkosh, getting her Bachelor of Science degree and went to law school at the University of Loyola, School of Law in Chicago, Illinois. Carol and her husband, George Kondos, moved to Dallas, Texas in 1979. Carol passed the Texas Bar Exam, received her Texas license and has been practicing law in the Metroplex ever since. Carol is a member of various bar associations, and performs pro bono legal work through Legal Services of North Dallas and is also involved with several local non-profit organizations.
---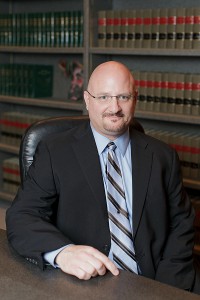 Chris Auletta, Managing Partner: 
Chris Auletta has spent over two decades continually developing and successfully applying his expertise in areas such as Recruiting, Workforce Optimization, IT Assessments, Interim Leadership, IT Change Management, Business Alignment and Strategy. Chris first entered the staffing industry in 1994 when he joined the fledgling Allied Healthcare Division of Merritt Hawkins and Associates (MHA). By the end of his association with MHA, Chris had risen to the level of Director of Marketing, responsible for managing the east coast territory for the Allied Health Division. Immediately following his departure from MHA, Chris joined Matrix Resources as a Technical Recruiter. The years he spent at Matrix provided him the opportunity to gain a deep understanding of Information Technology industry while becoming a top producing recruiter for the contract staffing division.
In 2001, Chris, along with Dallas philanthropist and attorney, Carol Kondos, formed The COMTEK Group, a multi-faceted Information Technology Solutions Company. COMTEK's original focus was on Staffing and Recruiting services, primarily for IT and Telecom related client requirements. It is that core function that supports the success of the additional practice areas and services that Chris and COMTEK provide. The ability to source, develop and maintain relationships and deliver top tier talent for whatever the task at hand, is what differentiates COMTEK's service offerings from others. As the Managing Partner and Principal, Chris has remained focused on providing innovative and comprehensive solutions that allow each client to achieve their intended goals in the most efficient and cost-effective manner available. Chris maintains an unwavering ethical standard throughout the company. That effort has resulted in COMTEK's clients developing a strong sense of trust and loyalty to COMTEK. The credibility COMTEK has developed with its clients, consultants and candidates is what has allowed the company to move into its additional practice areas. Exceeding expectations, creating order from chaos, and delivering without fail, has allowed COMTEK to successfully navigate and thrive in the ever-changing and frequently tumultuous business climate that has existed since its inception.
Chris is originally from Huntington on New York's Long Island, where he spent his early years operating and growing his family-owned businesses before selling them and moving to Ocean City, Maryland. In Maryland, he worked as a police officer and K-9 Handler for the Ocean City Police Department. Chris was also a K-9 instructor, Academy Instructor and Field Training Officer for recent graduates of the police academy. Chris' desire to continue his law enforcement career is what brought him to Texas in 1993. "Temporarily" altering that plan started him on his current journey. Chris and his beautiful wife Melissa have been married since 2007 and live in McKinney with their daughter, Isabella, who was born in 2008 and their son, Asher, who followed in 2010.
---